Nicoline Worley   
Nicoline was born and raised outside of New York City, in Westchester County, NY.  She began her college education at UCSB before migrating back east and earning a dual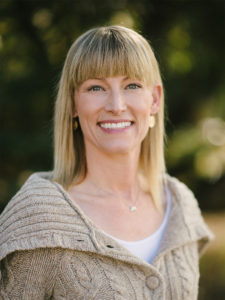 Bachelors of Arts degree in International Relations and Economics from Boston University. Nicoline then moved west again and planted her roots in Colorado. After a few years in Breckenridge, CO, Nicoline continued her education and earned her M.B.A., with an emphasis in Marketing, from the University of Denver, Daniels College of Business.
Nicoline pursued a career in ecommerce, successfully co-owning and managing two online retail businesses, for 11 years. After selling her shares, she decided to follow a career as a Paralegal and Legal Assistant in 2015 for the Berkey Law Firm, LLC.
Nicoline enjoys so many of the activities the mountains have to offer, such as skiing, snowboarding, mountain biking, camping and hiking. She also appreciates the ability to raise her kids in a small, mountain town like Steamboat Springs.
Eric Berkey
Eric has been assisting the Berkey Law Firm with administrative and accounting duties since the firm's establishment in 2012.  After earning a B.A. in Environmental Conservation and an M.B.A. in Global Operations Management, Eric built a successful career as a professional mariner until a spinal cord injury forced his retirement from seafaring.  Eric received his Paralegal Certification in 2016 and looks forward to expanding his knowledge and involvement in the legal field.